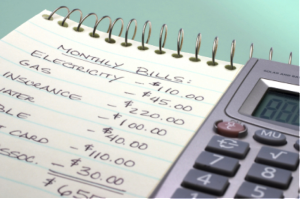 Who says creating and maintaining your personal financial budget has to be a painful process? Sure, the mention of budgeting naturally causes us to cringe, but that doesn't have to be the case. Tracking your income and expenses can be fun by adding animations, visually appealing graphs, and budgeting for the cool things that are on your wish list.
Now, there's no denying that we live in an age where time is of the essence. All of us have busy lives and its nearly impossible to find the time to sort through countless receipts and manually track our spending in a tedious excel document. But, technology is the easy solution to this dilemma. We have the ability to check our email, surf the web, and stay up to date on the current news all while we're on the go. It's just as easy to implement that same mobility to your financial budget with the help of many easy to use budgeting apps.
Of course when you visit the app store on your phone and search for budgeting apps there are countless options to choose from. So just to help you, we've picked two of the top financial apps out there and analyzed each one.
First, lets start with the very popular application known as "Mint". This program helps you create a personal budget based on your account information and spending habits. By connecting securely to your bank accounts, credit/debit cards, investment and insurance accounts, this app will automatically track your expenses and generate tips customized just for you to help cut unnecessary spending. Mint also has a fully operational website where you can link all of your accounts and then manage by use of the app. Mint also allows you to pay bills directly through the app, plus you can even check your credit score! The visually appealing graphs and charts help make budgeting fun, especially for the younger generations.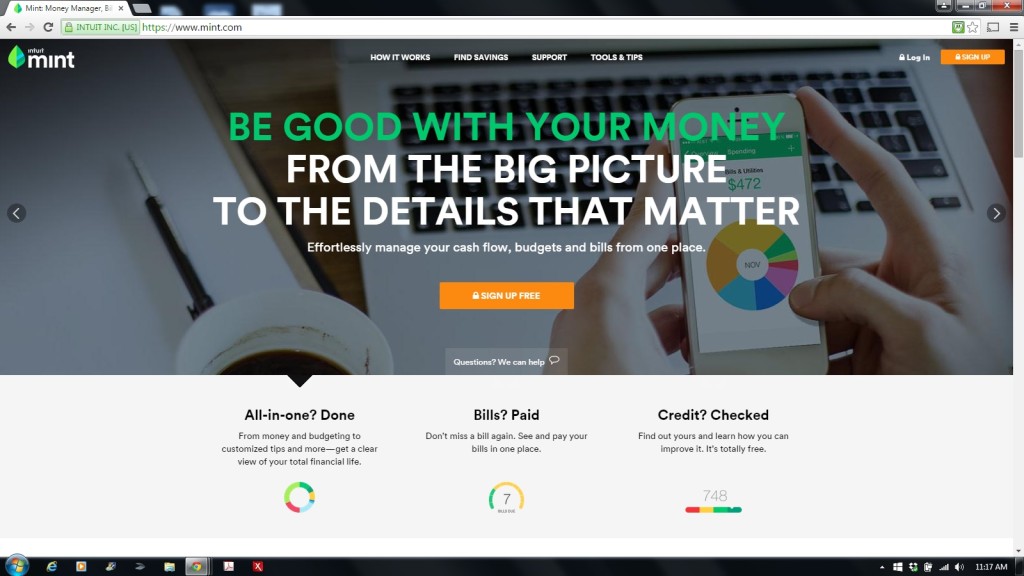 Since it is compatible with iPhone and Android operating systems as well as tablets and computers, it's easy to manage your finances no matter where you are. Although the possibilities are endless with this app, we found the learning curve to be greater than the others we've worked with.
One could argue that setting up your bank account and credit card information within an application could make you uneasy. While most of these software systems use high level encryption similar to that of your bank's online access, we certainly understand if you wonder if your financial information is truly secure.  If you fall into this category, don't lose hope in budgeting applications just yet!
Our next favorite is, "Wally". This app might be for you if you're apprehensive to the automated approach to budgeting. Unlike Mint, you must log your expenses manually with Wally. Although this might sound tedious, there is a cool feature in which you can input an expense by simply snapping a picture of your receipt! The app consists of a simple design that is user friendly and merely tracks income and expenses to ultimately project your savings each month.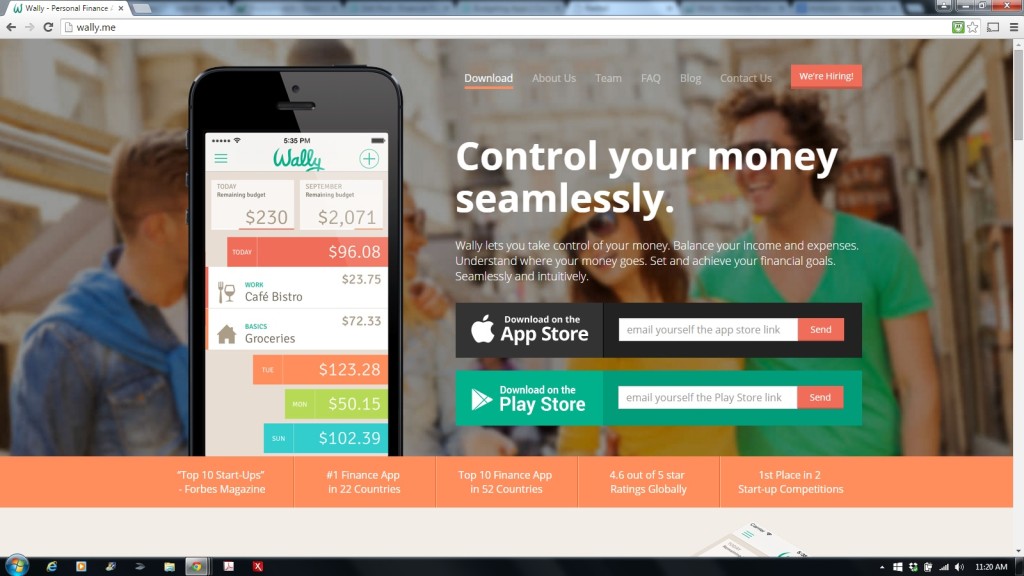 Unfortunately, there is no tablet or computer version of Wally, so you are limited to tracking your expenses only on your smart phone. Bottom line, if you're new to budgeting or are just looking for a simple way to monitor your spending and saving, then Wally is the budgeting app for you!
Smart phone applications are just one of the many ways to budget your finances, but ultimately you have to find a method that works best for you. Keep in mind living on a budget is simply the means by which you plan for future expenses. Budgeting can be overwhelming at first, and that's why we want to help! Get in touch with us today so we can work with you to construct your perfect financial plan and prove that budgeting can be fun!
Image Credit: PHPLadies